Historical Novel Society Review
1760, New York Colony: Exiled Scot Duncan McCallum seeks only to avoid the fighting between the French and English and accompany his mentor, Conawago, on a journey to find the last living members of Conawago's Nipmuc tribe. However, Duncan's find of a murdered Scot drowned in Lake Champlain and the discovery of slaughtered Christian Indians at Bethel Church send the pair on a different and more dangerous quest, one that will take Duncan into the bowels of the earth and to an island of ghosts peopled with fierce human enemies. Their mission will lead Duncan and Conawago deep into the heart of a conspiracy that stretches far back into the past as they attempt to save five lost children and the imperiled Iroquois confederacy.

Original Death sweeps the reader along on a compelling and suspenseful hero's journey in which the realms of the spirit world of the Iroquois mingle with the harsh world of the colonial era frontier and the military ambitions of the French and English colonial powers. Pattison's riveting storytelling and intriguing plot kept me entranced from the first page. His understanding of the complexities of the era and the frontier make his portrayal of Duncan's and Conawago's quest a multi-layered and complex read, one to savor. It fascinates and comes very highly recommended.
Publisher's Weekly Starred Review
Edgar-winner Pattison combines action, period details, and a whodunit with ease in his impressive third mystery set in Colonial America (after 2010's Eye of the Raven). The French and Indian War is in its sixth year in 1760, and the American wilderness is full of armed men lusting to soak the land in blood for the sake of distant kings.?¯ Against this backdrop and the continued encroachment of the white man on the traditions and lands of the American Indian, Scottish exile Duncan McCallum is trying to help his Nipmuc friend, Conawago who's given up hope of ever seeing another member of his tribe reunite with a previously unknown relative. The quest gets off to an ominous start with McCallum's discovery of a dead soldier tied to a wheel at the bottom of a lake. As the bodies pile up, Pattison pays tribute to the conventions of the murder mystery without sacrificing excitement or a nuanced look at the final stage of the war between the British and the French for control of North America. Agent: Natasha Kern, Natasha Kern Literary Agency. (Aug.)
Booklist Starred Review
Third in the Bone Rattler series, this novel continues Highlander Duncan McCallum's American adventures after he and his friend Conawago discover the massacred remains of Christian Indians in a small settlement, and they attempt to rescue the few surviving children who have been abducted. Set during the French and Indian War, the story vividly depicts the wilderness landscape, the disparate Native Americans allied with the English army, the Highlanders hoping to start a new life, innocent settlers,missionaries, and spies. Every faction fights to retain a way of life that is foreign to the others, and McCallum somehow juggles them against each other, time and again thumbing his nose at torture,imprisonment, and death. Pattison twists a skein of plotlines and weaves Indian mysticism into a timecapsule portrait of America at a crossroads: a time of endings for some and the beginning of a revolution played out by cruel, compelling, and sometimes powerful people with warring visions. Themes of disillusionment and a vanishing way of life make this series in some ways similar to Cooper's Leatherstocking Tales, though Pattison adds an element of psychological suspense comparable to Jean Zimmerman's The Orphanmaster (2012) and a degree of human complexity that suggests Sarah Donati's Wilderness novels.
-Jen Baker
Mysterious Reviews
http://www.mysteriousreviews.com/mystery-book-reviews/pattison-original-death.html
Review: After Duncan McCallum and Conawago find the members of Bethel Church -- Christian Iroquois -- with their heads bashed in, and the local blacksmith and wheelwright, one of the last of the Nipmuc tribe, tortured to death, and the children of the community missing, the two friends set out to find the killer -- or killers - in Original Death, the third mystery in this series set in Colonial America by Eliot Pattison.

Duncan and Conawago quickly separate, the latter heading north towards the French settlement of Montreal, the former south along Lake Champlain following the clues left behind. Duncan is quickly captured by the British authorities and accused of the crime, but escapes and travels westward, haunted by stories of a half-king that is coordinating an attack against the British for control of the region. There are many issues with the crime scene that trouble him: witnesses seeing a wagon heading south and yet Conawago immediately left for the north; what did he see there that Duncan had missed? Why kill the villagers and take the children? And what information did the old Nipmuc have that he was tortured to reveal?

Original Death is a superior mystery, but it is the journey that the reader takes with Duncan McCallum that makes it all that much more special. A minor quibble is that a map wasn't included; one would have made it much easier to track Duncan's trail across New York State to the shores of Lake Ontario and then up the St. Lawrence River to Montreal. There is a real sense of the time and place here, with an uneasy peace between the British and the Scottish brought in to assist with the war effort and between the Europeans and the local tribes of New York. War between England and France is simmering the in background, each side convinced the other is about to fall, both relying on native tribes to give them an advantage. The mystery surrounding the half-king is only one that Duncan and Conawago must solve: who is he, how did he achieve such power, was he involved in the murder and kidnapping at Bethel Church, and probably most importantly, what are his intentions?

As strong as the plot is, it is the elegantly crafted prose, almost lyrical in the way it weaves the story, that will draw readers in. Original Death is exciting and suspenseful, often mystical and frequently cruel and violent, but always true to the characters. One of the best books of the year.
San Francisco Book Review (***** 5 Stars)
Scotsman Duncan McCallum immigrated to the New World to start a new life, but danger finds him even in America's most unsettled forests. The McCallum clan was wiped out in Scotland yet death and murder are not unique to Europe. As McCallum travels with his Indian companion Conawago to find the last members of his tribe, he steps into a deep and dark mystery that threatens to take his life at every turn. Massacred Indians, accusations and imprisonment by the British army eager to hang him, and a murderous Revelator who isn't afraid to torture and kill anyone who threatens his grand plans create an exciting, intricate, and fast-paced trip through early America. The fate of the Native American way of life is direly threatened and the survival of the tribes McCallum knows and love hangs on the line. The deeper his involvement becomes, the harder his ultimate choice becomes: Can he possibly choose between the Natives who have taken him in and his highland heritage?
Pattison brings history alive in a colorful, factually accurate, and thrilling way. Once you step into this mysterious Colonial world, you'll instantly be swept into a river of intrigue, multi-faceted characters, and life and death choices that will have you on the edge of your seat.
Reviewed by' Jennifer Melville
Chicago Tribune
http://www.chicagotribune.com/features/books/ct-prj-0908-thriller-roundup-20130906,0,5233737.story
Crime didn't begin in America, but if you believe the circumstances in "Original Death," set in pre-Colonial America, murder certainly got off to a strong start in the New World. In the region made familiar by the novels of James Fenimore Cooper, a lot of killing took place on mostly impromptu battlefields from Albany, N.Y., to the Canadian border and beyond.
In the days of the French and Indian War, as depicted by Eliot Pattison, a fine line existed between war and murder. As the novel opens, the ritual slaughter of nearly a dozen Christian Indians becomes a wartime cause celebre. The main character, exiled Scottish Highlander Duncan McCallum, is blamed by the occupying British forces for the crime. McCallum and his Indian comrade Conawago set out to find the real killer. They elude the British and face off against Indian rivals, the main one being a European-educated near-lunatic Mingo warrior known as The Revelator. If this were a movie, we'd marvel at the set decoration that splendidly evokes the period. The excellent prose narrative goes right to the matter in question, the state of the (pre-Colonial) human heart.
Historical Novels Info Review
http://www.historicalnovels.info/Original-Death.html
Original Death is the third in a mystery series set in Colonial America during the French and Indian Wars. Although the tensions that will lead to the Revolutionary War seethe below the story's surface, they remain secondary to the tragedy of the Iroquois Confederacy, formed to promote peaceful relations among the tribes, and, especially, to the tragedy of the Nipmuc tribe, depopulated by war and disease after the arrival of white settlers. Many of the few remaining Nipmucs settled in "praying towns" founded by Puritans to convert natives to Christianity.
Duncan McCallum is a medically trained Highland Scot who arrived in America on a convict ship and is still painfully haunted by the massacre of his clan. His experiences give him more in common with natives like his Nipmuc friend Conawago than with the English, his clan's persecutors. When Conawago, who fears he may be the last surviving member of his tribe, receives a message from another survivor, his nephew Towantha, Duncan joins Conawago in traveling to the village where Towantha has settled. There, they find a scene of slaughter. Ill fortune makes Duncan a suspect in the killing of a Scottish soldier. Worse fortune makes him a prisoner of a tribe of Hurons whose way of life revolves around torturing their enemies. Perhaps uniquely in mystery fiction, McCallum's motive for tracking down the real killers is to restore harmony in the spiritual world - on which the temporal world's battered harmony may depend.

Original Death is filled with hair-raising danger, desperate escapes, and the bravery of men and women willing to sacrifice themselves for their loved ones, their communities and spiritual values. The novel is also filled with well researched historical detail. Readers who are not experts in Colonial New England and its native tribes will learn some history from this novel. (2013; 358 pages, including a historical Timeline and an Author's Note about the history behind the novel)
Unmasked Persona's Reviews
http://maskedpersona.blogspot.com
One reason why I like this series is because it reminds me so much of the classic Leatherstocking Tales by James Fenimore Cooper. Another reason is because protagonist Duncan McCallum was exiled to America on suspicion of being a Jacobite. I have a sentimental attachment to Jacobites that goes back to when I was a wee child enthralled with Kidnapped by Robert Louis Stevenson. For more of my observations on Jacobites see my March 2013 post Playing Red Rover With William Wallace.
Yet the best reason to like a mystery is a plot with unexpected twists. Original Death definitely delivers plot twists. When the revelation of whodunit finally came, I could honestly say that I didn't expect it.
The characterization was excellent. The anguish of Duncan's Native American companion Conawago over the village massacre that he and Duncan encounter was quite moving as was Duncan's inner conflict precipitated by this mystery. There were also some wonderful side characters such as Hetty the Irish seer, Kassawaya the Oneida warrior woman and the real historical personage, Colonel William Johnson. I was grateful for Pattison's recommendation of a biography of William Johnson in his author's note. I will want to read White Savage by Fintan O'Toole and probably review it on this blog.
There were also some instances of lyrical prose which lend extra power to this novel. For example when Duncan is reflecting on the Native American perspective he says to himself that "The settlements, the armies, the endless flow of farmers were like rot in the root of their world." As a poet myself, I was pleased by the alliteration.
I can recommend this novel to fans of historical mysteries and of the Sara Donati novels that take place in the same period and were also inspired by the Leatherstocking Tales. I would say that I recommend it to fans of the bestselling Outlander novels by Diana Gabaldon as well except that Outlander fans seem to prefer gargantuan tomes with too little plot to justify their length. Eliot Pattison's books are never over written. He certainly deserves a wider audience for his work.
Having already won an Edgar for his Inspector Shan series (The Skull Mantra, etc.), Pattison makes a strong bid for another with this outstanding mystery set in colonial America. Scottish prisoner Duncan McCallum, indentured to the Ramsey Company, is troubled by a series of mysterious deaths on the ship carrying him to the New World. When McCallum's close friend Adam Munroe and a professor who was to work as a tutor are added to the list of the dead, McCallum, who has extensive medical training, is enlisted by the captain to investigate. The shipboard mysteries remain unresolved when they arrive in New York, and McCallum's quest for the truth leads him to perilous encounters on both sides of the French and Indian War. Pattison's moving characters, intricate plot and masterful evocation of the time, including sensitive depictions of the effects of the European war on Native Americans, set this leagues beyond most historicals and augur well for future entries in this series.


It's the mid-18th century, and young Highland Scot Duncan McCallum is on a convict ship bound for the New World. Most of his family has been slaughtered, and he's having a hard time with the yoke of British oppression himself. He witnesses a series of murders and suicides among his fellow passengers, and goes diving into the Atlantic to save another. When he reaches New York he finds the French and Indian War in full swing, and his troubles really begin.

Once indentured to empire builder Lord Ramsey as a tutor to his children and connected to his utopian community in the Hudson Valley, Duncan scrambles to understand both his new setting and the continuing series of murders that follow in his wake. The conflicts among armies both private and government-backed, allies and enemies among the Huron, the French and members of the Iroquois Confederacy, and the knowledge that his soldier brother has become a renegade, make a mix to try his soul.

A string of dead people haunts the story, at times seeming more alive than the survivors. Also hauntingly beautiful are the bonds between the cultures of the Scots Highlanders and the Indians, both "true skin" peoples. Dark, complex and compelling in mystery, historical, and spiritual considerations, the reader wonders along with Duncan whether the New World will see oppression extended or explode in a new burst of freedom.
--Eileen Charbonneau, Historical Novels Review


"The Last of the Mohicans meets Braveheart, with a curious dash of CSI"
-- Entertainment Weekly




In his fifth case (after Beautiful Ghosts), Shan Tao Yun – former Beijing special investigator, ex-convict, and now an illegal resident in Tibet studying with Buddhist gurus Lokesh and Gendum – is called to a remote village to investigate two gruesome mutilation murders. The suspect, found at the scene in a deep trance, is a Navajo man seeking ancestral connections between his people and the Tibetans. Shan discovers that the village is ruled by a despot intent on keeping his position of authority at any cost. Once again, Edgar Award winner Pattison demonstrates his mastery of storytelling and rich characterization while brining to light the destruction of Tibet's mountains by the Chinese and illegal gold miners. Only Colin Cotterill comes close to this perfection. Highly recommended for all collections.



Eliot Pattison's fifth mystery to feature exiled investigator San Tao Yun, Prayer of the Dragon is a mesmerizing tale of murder and deception, set in a remote region of Tibet.
Fearful of drawing the attention of the official government in Beijing, Shan, a former government official who was once condemned to a village at the base of the sacred Sleeping Dragon Mountain in Tibet, to investigate a series of grisly murders in which the victims' hands had been severed and removed from the scene of the crime. A man who had descended from the mountain covered in blood is the only suspect, but he's a foreigner: A Navajo from America. Blackmailed into finding the killer, Shan must also discover the motive for the murders. But the secrets of Sleeping Dragon are not easily learned and the danger precedes every step.
One just doesn't read Prayer of the Dragon; one participates with Shan on his extraordinary quest for the truth. This is not a book to be read quickly. The atmospheric setting and crisply written narrative are meant to be savored. It is relatively long at over 350 pages, but there are a few unnecessary passages. And the plot is fairly complex. At some point, however, the mystery of the murders becomes somewhat secondary, replaced by the wonder and awe of the mountain and its centuries of history. Shan's journey is fraught with peril along the Bon kora, the ancient path to the summit, and the certainty of the unknown affects both Shan and the reader.
Here's a typical, beautifully written, almost lyrical paragraph from early in the book:
As great as the mystery of the killer's identity was the mystery of the victims'. [Shan's friend Lokesh would insist that the spirits of the dead, like those of all murdered men, still lurked nearby. Shan found himself scanning the darkened slope. He would have welcomed a conversation with the ghost. His first question would be the one that had gnawed at him since visiting the death site the first time, when he'd seen the lightning snake and a portion of a little wooden figure. Why were these Tibetan things being done in non-Tibetan ways?
Much later, when Shan is heading out, he tells a companion, "Someone once asked Lokesh what I do. He told the man I am a confessor of ghosts. It's the best description I have ever heard. In my experience the only people who can be relied upon always to tell the truth are dead."
There are many intriguing aspects of the story that add complexity to the plot. One is the potential historic link between the Navajo and the Bon and how it plays into the motivation of some of the characters. Another is the political climate of Tibet and the conflict between the official government in Beijing and the officially unofficial government of the Tibetan villages. Yet a third is in the characters themselves which are wonderfully and uniquely drawn and frequently behave in not quite expected ways.
The climax has a bit of an Indiana Jones feel to it but the final chapter is contextually fitting and appropriate conclusion to a most remarkable book.
Prayer of the Dragon is a captivating experience. It's one of the year's best mysteries.


The opening of Pattison's intricate fourth book (after 2002's Bone Mountain) finds Shan, his disgraced Chinese police inspector, still living among the outcast monks in the mountains of Tibet, where the people are torn between wanting to observe their ancient religious ways and fearing the wrath of their Chinese occupiers if they do. Gradually, objects from the modern outside world begin to intrude: a gambling chip from a casino in Reno, Nev., found at a murder scene; a set of Staffordshire teacups lovingly preserved by an old Tibetan woman, who also owns a global positioning indicator. Though he's been deliberately avoiding civilization since his release from prison the year before, Shan ends up traveling to his native Beijing and finally to Seattle, ostensibly to help solve a murder mystery concerning Tibetan artworks, but really to settle a political squabble involving a veteran FBI agent, some powerful Chinese officials and an American software billionaire. The promise of a meeting with his long-lost son, now also an imprisoned criminal, raises the emotional ante. Pattison, who persuades us on every page that he knows the culture he writes about, has a tendency to explore in excruciating detail every possible twist and turn of his complex story. It may make for increased authenticity, but it also adds too many pages to a book that cries out for more economy.





"Pattison has taken a plot of an old-fashioned thriller and turned it into a glimpse into a culture that is so rooted in kindness and respect for the individual that its destruction is an affront to all humanity...Thrilling and riveting."
--Denver Post



Thoughts of Tibet conjure up great sweeping vistas of snow-capped mountains, but the land of blue sheep and Buddhist lamas is also a place of secret caves and hidden valleys where plants used in an ancient medical tradition that treats both body and soul flourish even as knowledge of their properties is lost under China's brutal occupation. It's the concealed power of Tibet, the enduring glory of the abused land and the courage of the resistance movement that fights to keep Tibetan Buddhism and its healing arts alive, that fires Pattison's imagination and compassion, inspiring his series featuring the valiant Shan, formerly a Beijing investigator, now a lama's disciple. The saga begun in The Skull Mantra (1999) and continued in Water Touching Stone...flows on in Pattison's third soulful mystery, in which Shan is entrusted with returning the stone eye of a deity, a quixotic assignment that entails journeys both physical and spiritual and involves resourceful Tibetan rebels, a renegade American diplomat, an ancient medicine lama, and a ruthless Chinese army officer. Reminiscent of The Lord of the Rings with its quirky band of seekers traversing majestic yet treacherous landscapes, Pattison's densely plotted and incredibly detailed novel induces his entranced readers to care deeply about both his compelling characters and long-suffering Tibet.
-- Donna Seaman
Once in a while a great novel receives recognition for its inherent stature. Such was the case when Eliot Pattison's debut novel The Skull Mantra won the prestigious Edgar Award. His second novel, Water Touching Stone, would have won if The Skull Mantra hadn't; I mean, you can't keep handing the trophy over to the same guy, even if he deserves it. But the plain and simple truth is that no one is doing quite what Pattison is doing, and no one is doing what they do quite as well as what Pattison is doing.
If you are by chance unfamiliar with Pattison, or either of the aforementioned novels, you could certainly jump on with Bone Mountain. Although Bone Mountain is a continuation of the themes and characters introduced and explored in The Skull Mantra and Water Touching Stone, Bone Mountain stands quite well on its own, as Pattison continues to amaze and astound with some of the most compelling prose out there.
Pattison's protagonist is Shan Tao Lun, a former Beijing inspector who is living in exile in Tibet. The brutal subjection of Tibet by the Red Chinese over the last half-century is one of the great underreported stories of our modern time; one would think that a religious persecution resulting in the murder of over one million human beings would be newsworthy -- I mean, if Richard Gere can get it, anybody can -- but the silence frmo all quarters remains deafening. That tapping you hear at the edge of the periphery is Pattison, writing. Through Shan, he presents anecdotes of unspeakable brutality, but even more importantly, examples of quiet, heart-stopping courage in the face of adversity. It is impossible to read of Shan and the Buddhist monks who have taken him in without feeling admiration for his, and their, grace under circumstance and shame for the complaints of minor inconvenience -- dropped cell calls, traffic jams, secondhand smoke -- occasioned by the benefits of our way of life.
Bone Mountain opens with Shan preparing to accompany a pilgrimage to return "the jagged eye" of a venerated idol to its original habitat, an act full of symbolic and prophetic significance. The eye, stolen almost a century before, has been recently recovered. What Shan is initially unaware of is that the recovery of the eye involved its being "stolen" from a brigade of the Red Chinese army -- and the brigade wants the stone back. When the monk leading the pilgrimage is brutally murdered, what was once a careful, secretive pilgrimage becomes a headlong flight from an adversary whose power is matched only by its cruelty and ruthlessness.
Shan, at the same time, is at heart an "inspector," or investigator. He has a love of truth, and his devotion to truth results in his being an outcast. And that love of truth causes him to wonder: Why is the Red Chinese army so desperate to retrieve the stone eye? What role does an American oil company's drilling project have, and why has a geologist from that company abandoned the camp and fled into the mountains? And are any of these events connected to a rumor that an ancient, venerated lama is returning to Tibet to liberate his beleaguered nation?
Pattison gives his readers answers, true, but the beauty of his talent is in his framing of the questions. This is a man who has a love for the written language, and while his words flow with a poetic verve that is by turns beatific and terrible -- depending on his subject matter -- this is not prose that lends itself to a hurried or cursory reading. Pattison does not satisfy accuracy at the altar of experience. The reader comes away from each sitting with Stone Mountain intellectually challenged and culturally richer, as Pattison continues to explore the land, the mystery, and the tragedy that is Tibet.
Bone Mountain continues the process of shouldering Pattison out of genre adulation and into mainstream attention. And if he brings attention through these novels to the plight of the Tibetan people, then he will accomplish the task that he perhaps set out to perform to begin with.







"Water Touching Stone is a mystery but it is more than just a who-done-it ... another triumph for fans of the Edgar Ward winning author."
--The Midwest Book Review

"Few mystery sequels have been awaited with as much anticipation as this ... a worthy successor to Pattison's Edgar-winning The Skull Mantra."
--Publisher's Weekly

"A rich and multilayered story that mirrors the complexity of the surrounding land, where few things really are as they seem. It's rare when a mystery brings something fresh to the genre. Eliot Pattison accomplished this with The Skull Mantra, and is now back with another intruiging tale of Tibet. Pattison takes readers to a quietly troubled part of the world and peels away at the centuries of culture that have come into conflict."
--San Francisco Chronicle

"Water Touching Stone is beautifully written and will stay with you long after you put the book down. It is probably best described as an intelligent thriller, although that really does not do it justice, as Pattison weaves together a delicate fabric made up of many strands from the political to the personal to create an engaging story."
--The Irish News



Given the critical and commercial success of Eliot Pattison's Edgar-winning debut novel, The Skull Mantra, which painstakingly limned contemporary Tibet's harsh beauty and defiant fatalism through the stoic perspective of Shan Tao Yun, a Chinese bureaucrat imprisoned in a Himalayan labor camp, it's no wonder the author's second novel returns to this hauntingly scarred country. But Water Touching Stone also widens the author's geographical and social scope. Shan must find a killer who is stalking orphan boys in the high mountains and deserts of the Xianjiang Autonomous Region.
Gendun, the senior lama at the monastery that has given Shan sanctuary, announces to his student, "You are needed in the north. A woman named Lau has been killed. A teacher. And a lama is missing." Though reluctant to leave the gentle presence of the monks who are balm to his crippled soul, Shan realizes he has no choice:
Gendun had told him the one essential truth of the event; for the lamas everything else would be mere rumor. What they had meant was that this lama and the dead woman with a Chinese name were vital to them, and it was for Shan to discover the other truths surrounding the killing and translate them for the lamas' world.
It turns out that Lau had taken upon herself the care of the zheli, a group of orphaned children from all corners of Xianjiang, and strove to help the children retain a sense of native identity in the face of the Poverty Eradication Scheme, which is Beijing-speak for the destruction of the herding clans and the transformation of the western steppes into a region of exploitableresources. Shan wonders whether officials from the People's Brigade (perhaps the "Jade Bitch," Prosecutor Xu Li), or the feared secret police "knobs" from Public Security decided to put a stop to her subversive activities. But when the children from the zheli begin dying amid horrific tales of the "demon" that came for them, bleak politics must grapple with darker imaginings.
The novel sports a practically Dickensian cast of characters, which might overwhelm the narrative by sheer numbers, yet Pattison manages to add depth to even the most minor of characters, and at the moments when the troupe threatens to become completely unwieldy, he deftly redeems the situation with moments of quiet poetry:
On they went, three small men in the vastness of the changtang, the wind sweeping the grass in long waves around them, the snow-capped peaks shimmering in the brilliant light of dawn. As they appeared over a small knoll they surprised a herd of antelope, which fled across the long plain. Except one, a small animal with a broken horn, which stared as if it recognized them, then ran beside them, alone, until they reached the road.
--Kelly Flynn







"One of the hottest debut novels of the season."
-- Minneapolis Star-Tribune

"The Skull Mantra does for Tibet what Martin Cruz Smith's Gorky Park did for Russia. .. . a colorful moving portrayal of a strange and complex Tibet under an iron fist. As suspenseful as it is beautiful and tragic."
-- Portsmouth Herald

"Few [thrillers] can match the power and poetry of this debut novel ... a rare combination of excitement and enlightenment."
--Amazon.com

"There is no faster way to get under the skin of a country in turmoil than with the needle of a murder investigation. . . A thriller of laudable aspirations and achievements."
--The Chicago Tribune

"My favorite novel of the year ... I loved it."
--The Poisoned Pen

"The Skull Mantra is not just another episodic whodunit set against an exotic backdrop. It is both a precise gear-toothed thriller and a presentation of a culture being methodically dismantled."
--Fox News Online

"Reviewers frequently compare a new writer to Tony Hillerman; here is a truly possible successor."
--Boston Globe

"Eliot Pattison has hit a home run with his first fiction outing. Pattison's writing is lyrical and suffused with energy; a perfect combination for a thriller set in the mysterious and ancient land of Tibet ... Pattison skillfully creates a picture of modern-day Tibet ... Altogether, this is not a book you'll soon forget."
--Writer's Write

"Set in the mountainous regions of Lhasa, this first novel is a stark and compelling saga ... As in Tony Hillerman's Navajo mysteries, Pattison's characters venerate traditional beliefs and mystical insight as a tool for finding murderers. Pattison writes with confident knowledge and spare, graceful prose."
--Library Journal

"Vivid, absorbing, intruiging."
--Sunday Telegraph

"A cocktail of action and adventure ... A great read."
--The Guardian

"Very nearly perfect ... I missed deadlines, trains, dinners, dates, appointment, and chores reading this great book, and so will you."
--The London Student

"Lyrical, riveting ... Pattison has opened a new vista on the thriller genre."
--Mayo News

"A moving and beautiful thriller absorbed in the past and present of an extraordinary country and its people."
--The County Times



Despite the popularity of nonfiction books about Buddhism, fiction dealing with the dharma or its practitioners remains rare. Rarer still is popular (as compared to literary) fiction touching upon Buddhism. The Skull Mantra, by first novelist Eliot Pattison, an expert on international policy, is just such a rarity: a full-tilt thriller that exhibits a profound feel for Buddhism and how it manifests in a particular corner of the world: occupied Tibet, in the present day.
Pattison casts his plot as a murder investigation. A headless body is discovered by a Chinese-run prison labor crew (mostly Tibetan) in Tibet's remote Lhadrung County. Because the local prosecutor is away, and because the case must be closed quickly in order to satisfy Beijing, the country's Chinese governor, one Colonel Tan, turns for help to an unlikely source: a Chinese member of the prison crew, Shan Tao Yun, once a top Public Security Investigator in China but now in exile and behind bars. Aiding Shan in his investigation are his Chinese government liaison, Feng, and a Teibetan, Teshe, a former Buddhist monk now working for the prison administration system.
The case also takes Shan to areas of Tibet both expected (Lhasa) and unexpected (the forbidding high mountainous region of Kham). The author's description of these sites are potent (upon first seeing the Potala, Shan sinks to his knees: "Its huge lower walls, brilliant white and sloping steeply upward, gave the main structure the appearance of a vast, golden-roofed temple floating about Himalayan snows ... Never before in his life had Shan been afraid to look at something. He felt unworthy to stare at the building"). As such, the book offers a crisp, immediate travelogue of the Land of Snows, as well as of Tibetan Buddhism, with its mix of sophisticated meditative practice and adaptations of folk belief.
More importantly, Shan's investigations bring him into contact with a range of Tibetans, Chinese, and Americans (a group of Yanks pursuing a mining project plays a key role in the plot). It is in these characterizations that the book truly shines. Pattison conjures men and women on all points of the moral spectrum, from the saintly Choje Rinpoche, once abbot of a Tibetan monastery, now spiritual leader of the prison labor crew, to the icy-hearted Chinese major who, like so many of his countrymen, despises Tibetans and their beliefs. These extreme figures are sharply drawn, but the richest characters are those who embody the customary human mix of good and evil -- Shan himself, for example, and Col. Tan, and, in particular Teshe, who despite vigorous indoctrination by the Chinese ultimately can't resist the call of the dharma. While these people blend good and evil in satisfyingly complex ways, however, Pattison leaves no doubt as to what exactly he considers good (Tibet and Tibetan Buddhism) and what evil (the Chinese Communist system and its adherents who have invaded Tibet). His novel, with its depictions of monks in chains, blasted monasteries, and Chinese-sponsored devastation of the Himalayan environment, is a fierce polemic in story guise, serving up a searing indictment of the Chinese rape of Tibet.
Suspense runs high throughout, as Pattison employs variants of traditional storytelling stratagems -- will the real killer be found before a Buddhist hermit falsely accused of the crime is convicted and executed? Will Shan, Col. Tan, and Teshe submit to self-interest or fight for truth despite the consequences? -- to maximum effect. Like its obvious inspiration, Gorky Park, Pattison's novel uses the lens of thriller fiction to illuminate brilliantly the state of a (to Americans) little-known culture. That the culture is Tibetan Buddhist, under dire attack from Chinese influence, makes The Skull Mantra not only an exhilarating read, but an important one, politically and morally.
--Jeff Zaleski
Good books take us places we can't reach without transport: a remote locale, an alien culture, another time, or into the heart and mind of a remarkable character. Pattison provides truly remarkable transport, setting the reader in a forced-labor brigade in contemporary Tibet. Most of the prisoners are Buddhist monks, stoically resisting starvation, torture, and psychological indoctrination by their Chinese captors. One prisoner, Shan, is Chinese; no one, including Colonel Tan, the brigade commander, knows what offense caused Shan to be sent to Tibet and slow, near-certain death. It is known, however, that Shan was a high-level investigator in Beijing who incurred the wrath of a cabinet minister and that no treatment is too harsh for him. But when a decapitated body is discovered by the laborers, Tan decides that he needs Shan's investigative skills to prepare a show trial and keep official Beijing from looking closely at his command. When the headless corpse is identified as a Chinese prosecutor, and the prisoners refuse to work until Buddhist rituals are performed to restore spiritual harmony, rising tensions threaten genocidal reprisals. It's a riveting story, but it's also a great deal more. Pattison's narrative is filled with ritual, portents, and even demons, and he somehow imbues the harsh Tibetan gulag with moments of eerie beauty and serenity. It's a trip.
--Thomas Gaughan
Sentenced to penal servitude in Tibet, Shan, a disgraced prosecutor, is assigned instead to complete a pro forma investigation of the gruesome murder of a Chinese official. The party line is that dissident Tibetan monks are to blame, but Shan quickly realizes that the truth lies in other directions. Working with Buddhist rituals, Shan shapes and discards theories to fit a range of facts, emotions, and spiritual beings. Set in the mountainous regions of Lhasa, this first novel is a stark and compelling saga of the conflict between disdainful and violent Chinese and nonviolent Tibetans trying to protect the vestiges of their faith. As in Tony Hillerman's Navajo mysteries, Pattison's characters venerate traditional beliefs, and mystical insight is a tool for finding murderers. Pattison writes with confident knowledge and spare, graceful prose. With Tibet so much in the news lately, all public libraries will have readers for this book.
-- Barbara Conaty
Pattison debuts with this superb whodunit that leads an alienated Chinese detective to a cabal of hypocritical bureaucrats, meditating monks, and meddlesome Americans in contemporary Tibet. Serving an indefinite prison term in a Tibetan slave-labor camp for having embarrassed a high-ranking Party minister, former Public Security Investigator Shan Tao Yun is compelled by Colonel Tan, the fastidious Party boss of a remote county, to fabricate a report. The report will explain to Beijing the inexplicable murder of the local prosecutor, whose decapitated corpse was found buried near a road that must be completed before the American tourist season. The Buddhist monks in the camp, though, would rather be tortured or shot than work on a road where the prosecutor's "hungry ghost" is lurking, especially since they believe the murder was committed by Tamden, a supernatural demon bent on avenging Chinese persecution. Shan knows that failure to appease the Party's perverse sense of justice would make things only worse for the Tibetan people, whose religious faith he yearns to understand. Like Arkady Renko in Gorky Park, Shan finds that his effort to hide the truth paradoxically leads him to buried secrets within the Party hierarchy itself secrets hidden in ancient Tibetan caves in an American mining project whose naive scientists claim to want only what is best for Tibet. Alternately thwarted and helped by Yeshe, a brainwashed former monk, and by a cynical Chinese prison guard, Shan develops a marvelously complicated vision of an intricate, defiantly fatalistic nation inseparable from the beautifully bleak landscape that has shaped it. He also discovers a surprising dignity and compassion in some of his fellow Chinese, who remain enslaved to the venalities of leaders past and present. Breathlessly suspenseful tour of a dangerous and exotic landscape, where pposing forces, political and magical, give way to an eerie, mystical truth.
In the way that it was deemed that lyric poetry should no longer be possible after the Holocost, the thought of fictionalizing the plight of the Tibetan people since the Chinese invasion of their country in 1950 seems fatuous and insulting.
That an American international lawyer should take it upon himself to make this the theme of his first work of fiction could add salt to the would; the U.S., after all, leads an international community which has tiptoed around the Chinese for half a century without ever properly challenging them over Tibetan human rights issues.
Pattison, however, not only knows his Tibet. He loves it with a deep passion and has found a way to catalogue Chinese atrocities without it sounding like propaganda; to seek inside of the Tibetan soul and not romanticize it.
In The Skull Mantra, the Chinese are not all baddies and the Tibetans are certainly not all goodies. This is a thriller, a dective story as intricate as a Chinese puzzle. It is the stuff of nightmares in which no-one and nothing is as it seems.
Shan is a Chinese who has fallen from high places for presuming to criticize the regime. He has experienced the pain, humiliation, and degradation of public denouncement, torture, and hard labor. Because he was an investigator in Beijing, he is smuggled out of a Tibetan prison camp by the local Chinese commandment to make a report about the murder of a Chinese official. There's no promise of release, his guard is ostensibly an unreconstructed brute, and the young man assigned to help him is a former Tibetan monk who's been "re-educated" to understand the error of his ways with a promise of a job and a flat in Shanghai. Buddhist monks and Tibetan dissidents are the prime suspects. A chinese official is determined to have an execution and refuses to let evidence get in the way of conviction.
So far, so the expected anti-Chinese bias and Pattison certainly does not fail to weave into his Chinese puzzle every atrocity carried out in the name of assimilation. In the race against time to uncover the facts and save a man from a bullet in the head, however, Pattison reveals through Shan whole rafts of values which are alien to even a sympathetic West. That he can see Americans as others see them without turning them into characatures is a measure of his still in the world of fiction.
Pattison first visited China 20 years ago. His books and articles on international policy issues have been published internationally. He has successfully made the transfer from what the lay person would certainly perceive as the dry and precise world of international law to this emotional, colorful, sensitive arena of fiction.
He has not simply researched the complex, mystical world of Tibetan Buddhism; he has fallen in love with it. He has not only assimilated the facts about one nation's rape of another: he has understood that it is not only Tibetans who have suffered as a result of being denied their culture, their religion, and their language. The Chinese, transferred to Tibet in their droves to complete the process of ethnic cleansing, must adjust to this unyielding land.
There are many strands to this narrative, and Pattison never lets one of them loose. Only when he ties, knots, and trims fraying edges at the conclusion of The Skull Mantra is a Western desire for "happily ever after" in this life, rather than the next, allowed to escape.
--Marian Pallister
Breathtaking in its literary scope, refreshing in its exotic originality and heartbreaking in its exploration of the soul, The Skull Mantra is yet one more thing -- a thrilling, guess-till-the-end mystery.
First published in the fall of 1999, The Skull Mantra by Eliot Pattison has just won the 2000 Edgar Award for best first novel. It deserves that, and any more awards anyone can think of.
In Tibet, a headless corpse is found by a prison work gang. Among the Tibetan monks in the gang is a Chinese man, who was a successful police investigator before being tortured and imprisoned for not conforming to communist ideals. Shan is ordered by a Chinese military commander to solve the murder, and quickly -- American tourists are coming soon. But as with everything involving Chinese politics, there is another agenda.
"It's the socialist context that's important ... A murder investigation is pointless unless it can become a parable for the people," Shan says, with characteristic sarcasm.
But this is Tibet, where mysticism is intermingled with murder; perhaps, as several monks believe, the murderer is a demon. The investigation leads Shan to exotic locales, from secret shops where the chanting of a skull mantra can summon such demons, to hidden cloisters of monks in Tibet's vast mountain ranges. Pattison's depictions of characters is just as vivid, from a Chinese official who struggles with his conscience, to a Tibetan monk who cannot deny his heritage.
Above all, though, it is the textured and touching character of Shan who carries the novel. He is philosopher, interrogator and most dangerous of all, a seeker of the truth.
"I am beginning to understand you," a Chinese official tells Shan. "You solve problems by creating a bigger one. I wager that has a lot to do with why you are in Tibet."
The Skull Mantra is so good you can't wait to pick it back up, but then you find yourself reading slower and slower because you can't bear for it to be over. And when you do reach its perfect conclusion, you're sad that these rich and complex characters, these exotic places, aren't in your life anymore. One hopes there is a mantra to make Eliot Pattison write more, and soon.
--Michelle Ross


Lord of Death is the sixth (following Prayer of the Dragon) in Eliot Pattison's wrenching mystery series that began with The Skull Mantra. It stars ex-Beijing Inspector Shan Tao Yun and focuses on the plight of the Tibetan people under brutal Chinese occupation. Disgraced for his anti-corruption investigations, Shan labored alongside Buddhist monks Lokesh and Gendun in the People's 404th Construction Brigade. Once released, he continued his own spiritual journey in Tibet, helping set things right whenever possible.

In Beautiful Ghosts, Shan suffered a painful reunion with his son Ko - who grew up a rebellious hooligan. Now Ko is also in Tibet, imprisoned and under threat of 'cerebral pasteurization' in what locals call the yeti factory, 'a hospital for the criminally insane'. As The Lord of Death opens, Shan is escorting the corpse of a sherpa who died in a climbing accident (he was assigned the task by a local wisewoman) when he comes upon an avalanche that crushes a military bus carrying monks to imprisonment. Most of them escape but an old lama remains to care for the injured driver. Soon afterwards, Shan comes upon two women who have been shot. One is dead (the Chinese minister of tourism) and one dying (blond American climber, Megan Ross).

Though Shan is at first arrested for the killings and tortured, the high-ranking Tibetan who employs him wins his release, demanding that he retrieve the sherpa's corpse (which has gone missing) as the other sherpas will not work until it's found and climbing season has begun. Without Shan to blame for the murder, Major Cao picks the next available suspect and arrests Colonel Tan, who happens to be Shan's only hope of saving his imprisoned son. What follows is a race against time to find the real killer. This takes Shan far into the past to the time when a strong resistance group (trained by the CIA) fought the Chinese invaders - and were ultimately betrayed by one of their own.

As always, Eliot Pattison tells a harrowing tale, sadly based on reality, in The Lord of Death. And as always, he leaves room for hope and a degree of redemption for even the worst of evildoers. If you haven't found this series yet, it's a must read for anyone who loves a good mystery or has an interest in Tibet's plight. And don't miss the Author's Note at the back of the book, that talks about the 'American connection to the Tibetan resistance', long shrouded in secrecy. Highly recommended! --Hilary Williamson



Readers seeking a change from urban whodunits have embraced Edgar Award–winner Pattison's superlative series set in ethereal, enigmatic, long-enduring Tibet. Shan Tao Yun, disgraced Beijing investigator and survivor of a Tibetan gulag, now spends his days quietly dwelling among residents of the "Roof of the World." Over the years, his intimate knowledge of the inner workings of the Chinese political system has proved invaluable in solving a host of compelling conundrums. In this sixth installment (after Prayer of the Dragon, 2007), Shan is transporting a corpse over the slopes of Mt. Everest when he hears gunfire. Two women-a Chinese minister and an outspoken American hiker-have been shot and left for dead at the side of the road. The Chinese authorities are quick to blame the inhabitants of a local village, who have long harbored animosity toward a government that sees Tibet's majestic mountains as little more than a tourist commodity. Shan questions revered soothsayers and surly colonels in search of answers, ever aware that the survival of his son Ko-currently imprisoned in a Chinese asylum-depends on his success. Pattison serves as literary ambassador to beautiful, brutal Tibet in a tale that engages, enlightens, and entertains. --Allison Block



It had to happen eventually: Although Shan Tao Yun, mostly referred to as Shan or Inspector Shan, is Han Chinese, his loyalty in Eliot Pattison's award-winning sequence is with the Buddhist Tibetans surviving under Chinese occupation of their land and holy places. Starting with THE SKULL MANTRA (winner of an Edgar award) and continuing through WATER TOUCHING STONE, BONE MOUNTAIN, BEAUTIFUL GHOSTS, and PRAYER OF THE DRAGON, Pattison evokes the beauty and integrity of the tradition of lamas and holy men (and occasional women) of this often harsh land. Shan, in turn exiled as a criminal by the occupying force and then taken into sanctuary by his friends among the Tibetans, has deepened steadily in both his religious practices and his complex relationships. Like a concentration camp survivor, he bears a tattoo of his prisoner number. But if he can convince people to give him a chance, he soon proves his "criminal" past is in fact the best proof of his distance from the Chinese.
So in this sixth investigation, Shan at last arrives at Mount Chomolungma, the mother goddess mountain that Westerners know as Mount Everest. Selected as a corpse carrier by the local astrologer, Ama Apte, he doesn't understand why she has chosen him to retrieve the local dead from the mountain where so many Western bodies also linger. To the Chinese who watch him, he's descended into an untouchable caste by doing this. To the Tibetans, he is courting spiritual danger. And underneath all his actions is a compulsion he can't turn from: the desperate desire to rescue his son, who has been imprisoned and is in overwhelming danger at the hands of the Chinese.
Why has Ama Apte chosen Shan for the tasks of death that keep following him? Is it simply that, as she tells him, she saw something in his eyes -- "You are one of those the dead speak through. The threads of your life become entwined with the dead you touch." And what is forcing the Western mountain climbers to attack the local holy places, and to lose lives in this, as well as in the climb?
Through Shan's eyes, the climbers carry death with them:
Entering the base camp below the North Col of Everest was like entering a war zone. Stacks of materiel for doing battle with the mountain lay under tarps fastened with rocks and ropes, each labeled with a trekking company name. Clusters of tents were scattered across the rocky landscape -- some elaborate, brightly colored nylon structures, others, from less well endowed expeditions, affairs of tattered canvas. Porters -- the ammunition carriers of the annual spring war -- scurried about under heavy loads, weaving in and out of small groups of climbers. The foreigners could instantly be identified as new recruits or veterans. The haggard veterans, back from the oxygen-starved, frigid upper slopes, looked as if they had come from weeks of artillery barrage. ... Two weeks earlier, Shan had seen a man writhing in agony on a stretcher, half his face dead from frostbite.
In this war zone, Shan is at risk of being not just someone's soldier but even someone's explosive ammunition, aimed against his friends and his son. His fragments of relief are small, precious, and almost entirely interior, and are necessary to the problem solving that his roles as investigator and ally require:
He sat long ..., watching the fire dwindle to ashes, driving the world from his mind the way Gendun and Lokesh had taught him. Finally he went to the lip of the high ledge and folded his hands into the diamond of the mind mudra for focus, looking over the sleeping town and the snowcapped sentinels on the horizon. After an hour he found a quiet place within. After another hour he began to let each piece of evidence enter the place, turning it, twisting it, prodding it, looking for and finally finding the one little ember that was smoldering under it all.
Pattison's language is elegant and vivid, and the relationships that he probes among the land's past and present residents, human and of spirit, are integral to Shan's investigations. Only a sound comprehension of the way his adopted compatriots think and worship can bring Shan to valid answers. Courage and stamina must root themselves in the skills of listening and paying attention -- the root skills of all investigators and all seekers for wisdom.


** EDITORS CHOICE ** In the second installment of his colonial mystery series, Edgar Award winner Pattison provides an absorbing tale firmly and effectively grounded in the history of early America. Traveling a wilderness road with his Indian comrade and mentor Conawago, Scots medic Duncan McCallum comes upon a grisly murder scene. Not only is the victim-a land surveyor-nailed to a tree, his heart has been replaced by a metal gear. Together the Scotsman and the Indian strive to solve the mystery of this and other identical murders that connect Virginia planters, a mulatto slave family seeking freedom, a French-born former Jesuit, Quakers, and Philadelphia grandees eager to expand their holdings in the Pennsylvania Territory.

The ritual killings coincide with the negotiation of a treaty between the natives and the land companies, with representatives from Virginia and Pennsylvania competing for advantage. A false confession by a respected Iroquois chief sends McCallum on a dangerous and enlightening investigation across the disputed territory. In Indian settlements along the way, he witnesses the upheaval and devastation imposed by European encroachment. By the time he and Conawago reach Philadelphia, where the outcome of both treaty and the murder trial will be simultaneously determined, his identity as a runaway bondsman imperils his life. For in that city he encounters the aristocratic and vengeful enemy who professes to hold his indenture.

Scientific advances in mechanics and electricity, and the ancient Indian traditions alternately aid and hamper McCallum's quest for truth, and he meets with widely divergent methods of justice. Their divergent methods of justice are also factors. Throughout the novel Pattinson superbly builds tension and explores a period of shifting and uncertain alliances and loyalties. A thoroughly gripping read.
--Margaret Barr, Historical Novel Society



EYE OF THE RAVEN, by Eliot Pattison Publisher: Counterpoint ISBN-10: 1582435669
Reviewed by Bonnye Busbice Good, New Mystery Reader
With a keen eye and calmly rendered detail, Pattison deftly pulls the reader into the American Colonies through the investigation of Scottish Highlander Duncan McCallum after several surveyors disappear while recording boundaries for the expansion of the colonies. Accompanied by his Native American mentor, Conawago, Duncan seeks to uncover a serial murderer while avoiding his own capture as a fugitive from a powerful man who claims him as an indentured servant.

Duncan, a medically trained man with a penchant for speaking his mind and distressing his social betters, has learned many of the native ways, leading him to feel more comfortable in the forest than in the towns which attempt to replicate European life. Some Iroquois choose to move into the towns with easily accessible rum while others fiercely hold onto their nature-based traditions, blurring lines and increasing unease on all sides as alliances attempt to keep peace with Indians, British and the French while improving the lot of each.

While on the Warrior Path, Duncan and Conawago find a trail of bodies meshed with trees and metal to send a mystifying message. After tribal leader Skanawati turns himself into colonial authorities in spite of his innocence, Duncan and Conawago race to find the real killer before Skanawati's public hanging occurs.

Meanwhile, delegations from all parties converge to negotiate a new treaty and the murders threaten to derail the meetings. Adding to the mix is a desperate group of slaves with their own paradoxical link to some of the esteemed members of society and an austere but imminently fair Quaker magistrate who will do anything to uphold his beliefs.

Pattison, acclaimed for previous novels such as the excellent The Skull Mantra and The Bone Rattler, reveals the complex negotiations between the well-known British and French governments but also the Iroquois tribes regarding the land and resources in the Pennsylvania region. He wisely chooses not to create caricatures of any nationality, but instead shows the difficulties the wise leaders of each group have in maneuvering through the greed and baser instincts found everywhere.



EYE OF THE RAVEN, by Eliot Pattison (Counterpoint, $26.00) recommended by Beth Kanell, Kingdom Books, Waterford, Vermont, www.kingdombks.blogspot.com: His Edgar Award-winning Skull Mantra, set in Chinese-occupied Tibet, made instant fans for Eliot Pattison. Admirers of these tightly plotted thrillers with their undercurrent of spiritual danger and search may need a twist of the arm to jump across to Pattison's other series, set in pre-Colonial America and definitely "historical." But the same isolation and despair that drive Inspector Chan in Tibet propel Scottish exile Duncan McCallum into friendship with a Native shaman. One side of the Atlantic or the other, it's necessary to take a stand against the oppression and cruelty of the English forces. McCallum's medical studies back in Edinburgh equip him to investigate causes of unnatural deaths, and give him the kind of thinking that also tracks down killers. 
In Eye of the Raven, Pattison's newly released sequel to Bone Rattler, the year is 1760 -- and the most powerful art within the colonies is that of the surveyor, whose pins and lines mark off wealth for landholders and claimants. Although Duncan McCallum is following, studying with, and attempting to protect his friend Conawago (a shaman caught in the New World equivalent of a clan war), his ignorance of the powers and histories around him make him helpless. At first his investigation is part survival strategy, part desperate  effort to free his friend. It soon tangles in ritualistic murders that seem obviously connected to the shamanistic beliefs of the Iroquois natives.
The darkness and despair that ensue turn this tale into pre-Colonial "noir." McCallum's detective work will stumble against many big issues: Is it right to "save" the Natives through Christianity, or does this simply transplant Hell from the Old World to the New? What is the price of wealth? How can McCallum investigate the results when his own exiled and anti-establishment nature has already made him a target?
Pattison provides a compelling tale worth reading slowly. If you're not a fan of historical mysteries in general, this may be the one that walks you across the gap of time and pattern. It's both a fast-paced detection thriller and a wildly promising exploration of what a lonely man can become, if he chooses his few friends wisely.



Few writers can combine history and mystery as well as Edgar-winner Pattison, as shown in the sequel to 2007's Bone Rattler, which introduced Duncan McCallum, a Scot who becomes an unlikely detective in 18th-century North America. In 1760, McCallum and his close friend, Conawago, a Jesuit-trained member of the Nipmuc tribe, stumble into a case with potentially far-reaching repercussions for a peace treaty between the Iroquois and the British. When the pair find a prominent Virginia militia commander, Winston Burke, nailed to a tree with a gear wheel stuck in his chest, Conawago becomes a suspect in the man's murder. Burke turns out to be but the latest victim of a killer who's targeted surveyors sent to map the Pennsylvania wilderness. While Burke's vengeful friends are eager for swift frontier justice, McCallum works frantically to uncover the truth. Evocative language, tight plotting, and memorable characters make this a standout.


The pleasures of Eliot Pattison's books--and Eye of the Raven is another smashing example--are threefold: high adventure in perilous landscapes, a hero stubbornly seeking the truth, and the haunting mysteries of ancient cultures."
--Otto Penzler, editor of The Vampire Archives


Exile, Apprentice, Crime Investigator: Duncan McCallum Returns in EYE OF THE RAVEN, by Eliot Pattison

It's the plaint of the child isolated on the playground, the adult alone and ashamed about it: Nobody else is like me. Nobody understands.

For the exile, it can be reality. I think of the first "Lost Boy of the Sudan" taking refuge in snowy Vermont, and the first Nepalese to travel here at the invitation of an American climbing buddy. I think of Chinese exile Shan Tao Yun in Tibet, struggling to protect the remaining lamas in the mountains while accepting abuse for being obvious Chinese -- and a number-tattooed prisoner of the local gulag system, liable to be returned to his cell whenever the occupying powers aren't getting enough satisfaction from watching him squirm.

Inspector Shan's story began with THE SKULL MANTRA, for which Eliot Pattison won an Edgar award. The exiled police investigator has continued to struggle in further books, most recently THE LORD OF DEATH (2009). Pattison, as author of such an anti-occupation series, can no longer visit friends in Tibet; if seen with him, people find themselves arrested.

Two years ago, Pattison started another series, set in pre-Colonial America: BONE RATTLER. Duncan McCallum, last survivor of a Scottish Highlands clan, emerged from English imprisonment via a ship to the colonies. Grief for his lost family and home shadow his life; peril stalks him in the form of a sadistic overlord who claims to own him via indenture; and yet his medical training in Edinburgh drives him to seek answers as if every twist of action in front of him had its roots in a specific failure of the flesh, and a remedy could be sought.

In Pattison's newly released sequel to BONE RATTLER, the year is 1760 -- and the most powerful art within the colonies is that of the surveyor, whose pins and lines mark off wealth for landholders and claimants. Although Duncan McCallum is following, studying with, and attempting to protect his friend Conawago (a shaman caught in the New World equivalent of a clan war), his ignorance of the powers and histories around him make him helpless. Conawago survives threats from another tribal clan, but in an act of mercy toward a dying European, is captured and labeled a killer. McCallum's protests are based in being able to see many "Natives" as wise and honorable people. Unfortunately, many settlers choose not to look that way at the people whose homes they are taking, with violence and craft.

Although Major Latchford would prefer to kill or imprison McCallum with Conawago, the medical skills being offered win the Highlander a limited freedom -- to treat wounded soldiers. McCallum desperately argues for negotiations that maintain "relations" with the tribes, but the major can make better progress by holding to the accusation of murder. Who was the dying man over whom Conawago had stooped near a significant trail? "The captain? Winston Burke? Commander of the militia? Second son of the greatest landowner in the valley of the Shenandoah. His father is a member of the House of Burgesses. We will have a hanging a get on with the work of war," Latchford declared in a matter-of-fact tone. He aimed the pistol at Duncan and pulled the trigger, sneering as Duncan flinched at the spark of the empty weapon.

Duncan's investigation begins as an effort to free his friend. It soon tangles in ritualistic murders that seem obviously connected to the shamanistic beliefs of the Iroquois natives. Although Duncan has absorbed enough from Conawago to be sure this is a fraudulent pattern, he lacks power and allies. Soon he perceives that it's the treaty status, the land lines, the power network around him that's trembling with threat from the murders. Yet all this is nearly meaningless to the shaman, who might otherwise call together allies in some way. Duncan, last of his kind, wants to lead but can't communicate across the cultural barrier; Conawago, driven by commitment to an obscure quest, declines to take a leadership role. It's the kind of situation where sadists and murderers thrive, in the crevices of lust and desire.

The darkness and despair that enfold McCallum repeatedly turn this tale into a form of pre-Colonial "noir," much as the favorite American Thanksgiving myth is now being turned inside out to reveal the losses and threats that Native Americans suffered from the 1500s onward. Pattison isn't riding a cause here -- no revisionist mantle over his shoulders -- but he paints the dark determined Calvinist spirituality side by side with the Iroqois, so that Duncan recalls word that his grandfather would repeat from the Ninetieth Psalm: "We spend our years as a tale that is told."

Repeatedly, the Highlander terms of survival overlap those of the tribes of the Colonies. At one point, Conawago sends Duncan into the darkness to play on the Highland pipes, ragged though they've become: Conawago knew well the solitary communion Duncan now needed as he unpacked the bundle wrapped in tattered muslin. With slow, reverent motions he laid the intricately crafted pieces in a pool of moonlight before assembling them. The first test of a reed brought a reply from a whippoorwill. ... "Never mind that we will never see the Highlands again," an exiled countryman had said to him the year before. "Your clan is all those under the boot of the world."

There are deep questions at stake here, and McCallum's detective work will stumble against many of them. Is it right to "save" the Natives through Christianity, or does this simply transplant Hell from the Old World to the New? What is the price of wealth? How can an exile intervene in what the people of power are doing to those who fail to grasp the evil designs forming around them?

Pattison spins and weaves a dense and intricate fabric of imagination, history, loss, grief, loyalty, and survival. McCallum's investigations may yet provide hope for Conawago and for Duncan himself. But what about the others whose lives are being risked without their knowledge?

Examining a rarely portrayed period through magnifying lenses and the language of belief and ritual, Pattison provides a compelling tale worth reading slowly. But the plot is so tight, the characters so emotionally at risk, that it's hard to slow down. I've read it twice now, and I still get carried away in the intensity. Here's a new form of historical mystery -- as irresistible as a thunderstorm.
--Posted by Beth Kanell, Review Kingdom Books From Dave Kanell in Vermont





Ashes of the Earth.
Eliot Pattison
Reviewed by Melissa Kammer
Posted July 25, 2011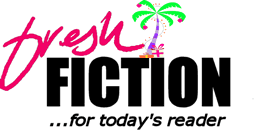 Hadrian Boone lives in a world vastly different from the one in which he grew up, a world that has been changed by a nuclear catastrophe. Sheltered from the worst of the fallout, he and a group of men become founders of a colony they call Carthage. Survival in the beginning was hard, but they managed to live off the land and in time develop simple technologies. They are still far from self-sufficient and still plagued with problems. Unfortunately, their society looks down on things that remind them of the past, so the adults and the children have no common ground. Censorship, child suicides, and even crime run rampant. They exile those who are sick and dying. Will they ever have a thriving community?

Hadrian haunted by the past has long sought solace at the bottom of a bottle. He is quite outspoken in his views, and rather often finds himself in a jail cell. However, when Jonah, a good friend and fellow founder, is found murdered, Hadrian along with a female officer are tasked by the governor with finding the murderer. The hope of Carthage rested mainly on Jonah's inventions, and Hadrian needs to figure out the reason behind his death. He follows a convoluted path through the dark side of Carthage, into the exile camp, and even further beyond their known land. Their path yields some answers but also uncovers more questions. He never imagined the depth of the duplicity and corruption that threatens his colony and the people who inhabit it. Will he be able to convince anyone of the destruction that is coming their way? Will he make sure that Jonah's death is avenged?

Eliot Pattison writes a marvelous thought provoking end of the world novel. He has created a believable dystopian world where society is still separated by class, governing officials look little beyond what they want to accomplish, and criminal organizations still find a foothold to worm their way in. Hadrian cannot forget the past and cannot live as if there was nothing that came before. He understands that there are lessons to be learned, and Jonah's murder is an eye opener that cannot be ignored. His journey leads him into the midst of so much more than he ever imagined. Mr. Pattison weaves an exceptional mystery with so many twists and turns, you begin to wonder if the maze will ever end. ASHES OF THE EARTH is a smart daring read with characters that grab hold of you. I was immediately entranced with the characters, their plight, and their yearning for a better life. This book gives you a lot to think about, and Mr. Pattison has written a winner.


Ashes of the Earth.
Pattison, Eliot (Author)
Apr 2011. 368 p. Counterpoint, hardcover, $26.00. (9781582436449).


From his award-winning tales of Chinese-occupied Tibet to his New World drama, Eye of the Raven (2010), to this complexly plotted, postapocalyptic crime story set along the shores of Lake Ontario, Pattison's precisely imagined mysteries evoke clashes between invaders and indigenous people and feature tormented, self-appointed sleuths who risk all to help dissidents. His latest champion is Hadrian Boone. Once a beloved educator and leader in Carthage, a community struggling to cohere in the wake of a nuclear holocaust, Hadrian turns to drink and lands repeatedly in prison as he grieves for his lost family and protests the increasingly dictatorial rule of the governor. When Jonah Beck, a brilliant scientist, is murdered, Hadrian investigates. Persevering against nearly fatal violence, he uncovers diabolical criminal endeavors involving drugs, smuggled consumer goods salvaged from distant warehouses, and child suicides. Hadrian also discovers a motley resistance movement, including a courageous couple guarding a vast secret library. With a vital cast of villains and heroes, a vividly grim setting, and inventive, hairraising action, ingenious mystery-writer-of-conscience Pattison explores the psychological toll of mass destruction and the need to salvage ideas and values, rather than material riches, so that a just society can rise from the ashes.
- Donna Seaman, BookList


Ashes of the Earth
Eliot Pattison, Counterpoint, $26 (368p) ISBN 978-1-58243-644-9
Having successfully portrayed both modern-day Tibet and Colonial America in two series, Edgar-winner Pattison (Eye of the Raven) launches a third with this brilliant if grim mystery set in the 21st century 25 years after global mega-acts of terror have destroyed all U.S. government entities and almost all infrastructure. Hadrian Boone, one of the cofounders of the struggling colony of Carthage, located near the Great Lakes, is one of those who remembers the former world, as the time before the apocalypse is referred to, but he's on the outs with the community's leaders and on the verge of being exiled. The chance discovery of a body triggers a series of events that reintroduces murder and other crimes to a community reliant on 19th-century technology. Boone's efforts to find the truth and what it implies for Carthage's future put him in harm's way time after time. Pattison blends the bleakness of The Road with a well-crafted whodunit plot for another winner. (Apr.)


Urgent: ASHES OF THE EARTH by Eliot Pattison
International attorney Eliot Pattison already has two powerful detection (and spiritual search) series underway: one sent in Chinese-occupied Tibet, more or less "now," and the other set in Colonial America, tying together the despair and strength of a Scottish exile and a Native American shaman.

In ASHES OF THE EARTH, Pattison dares to stare forward into a ravaged world, one torn and decimated by the horror of a nuclear holocaust. Although survivor Hadrian Boone is dealing with a fragile remnant of population -- so fragile that the very idea of abortion, for instance, is more than heresy, since the need for repopulating the earth is so extreme -- and although cities have shattered and fallen, still, evil in its most common forms of lust, covetousness, and cruelty looks likely to prevail.

How could the author have guessed that the week of the book's release would see a real world still uncertain about radiation and fallout from a catastrophic collapse of four nuclear plants poised in an earthquake zone in Japan? "Hardened" robots, enormous machines capable of burying sites in water or cement, experts in the mass health crisis formed by radiation in a massive urban area's water supply: all these are headed to the Pacific Rim at this moment.

Hadrian Boone's world is far simpler, mechanically, because so many of the urban structures failed and collapsed in the global holocaust of his time. But emotionally, it's at least as complex. Local children are feeding each other myths of a "better world" reached through suicide, where what they suspect are unreal, never-seen luxuries -- toys, cars, abundant food -- will greet them. Moreover, murders of colony leaders keep occurring, and Hadrian begins to see a plan behind the deaths. Criminal elements, blessed by the protective concrete walls of prisons, have survived the holocaust, along with the dogged pioneers with whom Hadrian identifies. Stronger and with few qualms of conscience, the criminals are close to their goal of overrunning the colony and forcing it into submission.

Readers of Pattison's other two series will recognize in Hadrian Boone's fragile psyche the damaged mid-life souls of protagonists Shan Tao Yun (survivor of the Chinese Tibetan gulag) and Duncan McCallum, unwilling outcast. These are men who have lost "everything": family, home, safety. But they are enriched by friendships with older men who have learned how to love the earth and its creatures in ways that make a difference in who we can become. In Hadrian's case, the losses are made more poignant by the absence of that "teacher" figure: Boone's friend Jonah, a leader who had understood how to empower and embrace the struggling colony, has died. And although a woman police officer, Sergeant Waller, appears to offer Boone support, she's a frail reed -- so ignorant of her own past and present that she betrays Boone and his cause repeatedly, mostly unintentionally but sometimes out of a childlike vindictiveness and refusal to mature.

Some of Boone's struggles have an inevitable "MacGyver" quality as he fights to make his way around and through the tangle of loyalties and collapses that make up his Carthage. But if you stop to consider how we'll manage if the Japanese power plants go into complete meltdown, or how your friends in Tokyo are getting through brownouts, food shortages, and transportation snags, Boone's Carthage begins to make ominous sense.

The question is, can Boone -- and can we -- summon the inner resources needed to make survival into a life worth pursuing? Or are the suicidal children the smart ones after all? "Hadrian wearily rose, searching for something on the young faces, on the magazine pages, that might explain the mystery these children guarded. He should have been angry, yet all he could feel was a deep sorrow."

Pattison dares to turn us toward confronting the mysteries of more than our past: We are building our future in every step. While Hadrian solves the workings of a criminal enterprise and tries to stop it, we as readers listen to his friend Emily, the group's most skilled doctor:

Emily frowned. "Lost world. Lost technologies." She paused and tilted his head, holding the bottle to his mouth.

Hadrian watched the doctor in silence, seeing not just exhaustion and anger there now, but an edge of something that could be fear. "There were a lot of types, a lot of names -- speed, ecstasy, acid, meth, fly powder."

"This is Carthage, Hadrian. This is the other twenty-first century." ...

He was finding no answers, only more questions. Smugglers. Drugs. Murder by jackal. Munitions.
It's not a "brave new world," but a dire one. Only courage, loyalty, love, and laying one's life on the line -- in collaboration with willing friends -- may take Hadrian Boone and his community out of the ashes that remain.

Read it first as a taut, tightly plotted detective novel, human and agonized. Then let it rest in your thoughts. What Pattison offers us is a dose of courage for ourselves, disguised as a rattling good story.





Mandarin Gate
Eliot Pattison. Minotaur, $25.99 (352p)
ISBN 978-0-312-65604-1


Edgar-winner Pattison dramatically portrays the bitter oppression suffered by the Tibetan people under Communist China in his excellent seventh novel featuring Chinese investigator Shan Tao Yun (after 2009's The Lord of Death). Exiled to Tibet for having pursued the truth too zealously in an investigation that implicated high government officials, Shan now labors as an official ditch inspector. Even as his closest friend, Lokesh, believes that humanity's failure to be humane heralds the "end of time," Shan strives to protect the gentle Tibetan natives from victimization by their occupiers. His efforts to save Jamyang, an unregistered (i.e., "outlaw") monk he befriended, from a bounty hunter, land Shan smack in the middle of a murder inquiry after the mutilated bodies of two unidentified men and one Tibetan nun turn up near an old convent. Shan must exercise his atrophied deductive muscles from his years as an investigator in Beijing to spare the Tibetans reprisals. Pattison movingly delineates the difficulties of seeking justice under a police state in this brilliantly constructed and passionate whodunit. Agent: Natasha Kern, Natasha Kern Literary. (Nov.)